product review

by Justin Gray
The Buzz Audio Elixir 500 series preamp has become my primary choice for almost any source. I have a pair of these, and there is nothing they cannot capture! I find the transient response to be very quick and accurate, but unlike some of my other preamps with this capability, the Elixir allows the lows and mids to breathe very naturally at the same time. This balance is especially ideal for any source with a wide frequency range (piano, drums, strings). For vocals, whatever I put into the preamp, it captures for me. I also reach for these preamps when tracking guitar and bass, when I want to capture a rich and clean sound.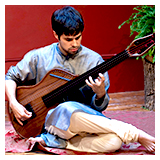 The extra features on this preamp have also proved to be very useful. The stepped pots allow me to dial in a perfect stereo match, the pads allow me to use some of my high gain condensers on loud sources and the impedance switch allows me to dial in some warmth and slightly wider low end response when the source needs a bit of help in that range. One final feature that deserves credit as well is the mute function. When I am in front of my rack, and listening to a stereo source, it is so helpful to not have to move over to my DAW and mute to hear the left and right sources in isolation.
These preamps are very clean, but I would not call them sterile in the least. They have their own special character, and it is one that I am growing to love more and more each time I use them.
Lastly, what good is a piece of gear without a company that can back them up. Tim at Buzz Audio is amazing. I had a small issue with one of these units due to the grounding configuration of my 500 series rack. I contacted Tim, and he immediately arranged for a solution. He was gracious, helpful and quick to help me to overcome the issue, and that is an added bonus to using the Buzz audio product line.
Justin Gray website