design features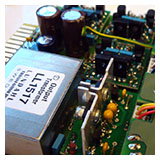 audio path qualities
As with the other 500 Series modules in this range, the Tonic signal path uses our True Class A BE41 amplifiers followed by a BE50 buffer to excite the Lundahl output transformer. The resulting sound is big and open with a nice touch of transformer color. The design allows for +26dB headroom so major boosts at low frequencies are not a problem with the Tonic - it always sounds huge!
inductor-active filter blend
The Tonic utilizes real inductors (chokes) in the high and low bands whilst the sweepable mid band features an active filter based on the Constant Amplitude Phase Shift circuit proposed my Mr Steve Dove in 1981. The combination of the old passive circuits with a modern active design gives you the best of both worlds. The chokes in the bass and treble provide the smooth sound of real resonance in addition to the versatility of the sweep mid band.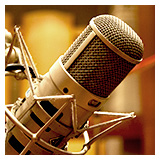 tone control
If you wish to add some tone to your recordings, the Tonic is the perfect choice - it is excellent for applying broad eq strokes right across the audio spectrum. The versatile mid band can tame lower mid resonances or bring forward more presence in vocal recordings and the passive 18dB/oct high pass filter will effectively remove unwanted low frequency content. The Tonic is an excellent partner to our
Elixir
mic pre - add an
Essence
compressor and you have a complete Buzz Audio channel strip in your 500 series rack!

Other 500 series modules - | Essence opto compressor | Elixir mic preamp |